Frequently Asked Questions about IsOn24
Here, you will find answers to the most common questions about how the IsOn24 AI voice assistant helps entrepreneurs and businesses.
Does IsOn24 use voice AI or speech recognition?
Yes. Your customers speak their questions, and the IsOn24 answers just like a live person - 24x7.
Can I use my current phone number with IsOn24?
Absolutely. You can quickly set up call forwarding from your current number to your IsOn24 number. You can also port your current number to IsOn24.


Can I use the IsOn24 as an after-hours answering service?
Yes. You can set up conditional call forwarding from your current number to your IsOn24 number. In this case, IsOn24 will answer only the after-hours calls or the calls otherwise missed by you.


What happens if my phone lines are down?
As a cloud service, the IsOn24 is a savior when experiencing local outages for your phone lines, power supply, or any other unexpected maintenance.
First and most important, the IsOn24 will answer all your calls, as usual, unaffected by any local outages.
Second, you can quickly activate an announcement to inform your callers about the maintenance situation. Open the IsOn24 app, select a message that best describes your situation, or quickly type your custom announcement.


Can I get a toll-free number?

Can I get a vanity/special phone number?
Yes. You can request a toll-free or a vanity phone number anytime at no extra charge.


Can IsOn24 use a recorded voice instead of generated voices?
Yes. You can record your voice (or a professional voice) for your voice assistant.


Can I use old-school IVR (press 1 for ...) with IsOn24?
Of course. You can switch back and forth between voice AI and IVR modes at any time.


Can I build a multi-level auto-attendant with IsOn24?
Yes. You can connect multiple questions to create a multi-level conversational dialog to better understand your caller's requests.
More info here.





Texting
Can IsOn24 automatically send text messages to callers?
Yes. You can type any text message and include online links as needed, and IsOn24 will send them to your callers as typed.
Can my callers text me on the IsOn24 number?
Can I text my callers using my IsOn24 number?
Yes. The IsOn24 app includes a familiar texting screen to exchange text messages with your callers. The best part? You can text from your computer, tablet, or any other device.
More info here.


Appointments
Can IsOn24 take appointments over the phone?
Does IsOn24 make restaurant reservations over the phone?
Yes. The IsOn24 books appointments and takes reservations over the phone.


Can I book appointments online using IsOn24?

Can my guests book reservations online using IsOn24?
Yes. Your IsOn24 subscription includes a set of online apps for your website and social pages - including one app for booking appointments or taking reservations online.


Can I customize the IsOn24 appointments/reservation system?
Absolutely. Special hours, policy statements, custom questions, and automatic reminders - all included.
More info here.


Can I promote special/limited-time events or deals?
Yes. You can quickly create a custom promotional message from the IsOn24 app. Just type the message that your callers should hear. The IsOn24 will greet your callers with a promotional message, and your website will display the same.
What's even better? You can create promotional messages in advance and schedule them to begin and end at specific dates and times automatically.


Automatic call queue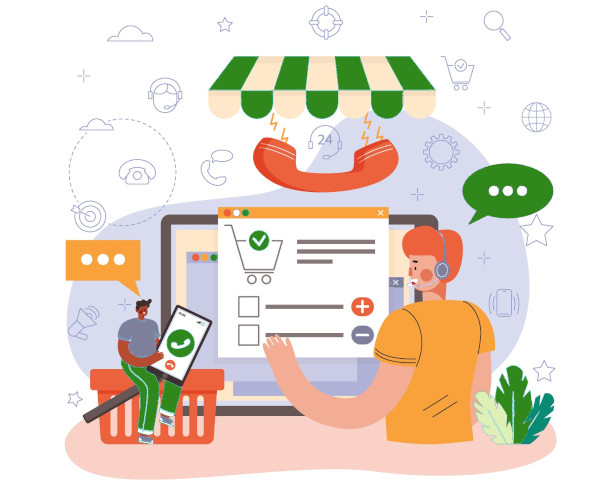 I receive multiple calls at the same time. How can IsOn24 help?
We are a busy restaurant with a surge of takeout calls. Can IsOn24 help?
Can IsOn24 distribute calls to my team spread across locations?

Can I answer calls using the IsOn24 app?
Yes. The IsOn24 automatic call queue works like fully automated call center software. You choose to forward specific types of calls to the call queue. Your callers then wait in the call queue in the same order they had called. While waiting, they listen to your promotional messages and/or music.
You and your team can answer the waiting calls from anywhere using any phone - or even no phone - open the IsOn24 app and answer waiting calls from your tablet or computer!
More info here.


Can IsOn24 ring multiple phones at the same time?
Does IsOn24 support 'Simultaneous ringing'?

Does IsOn24 support 'Hunt groups'?
Yes. You can add multiple phone numbers to answer the waiting calls. The IsOn24 rings all the available numbers to quickly connect the waiting caller with you and your team.


Integration
Integrated online apps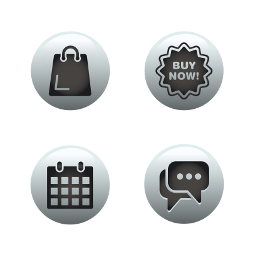 All plans include a set of integrated online apps for Automated chat, Appointments/reservations, and Leads. Integration with your website is as easy as adding a link, and you will turn your website into a 24x7 growth machine.


Zapier integration
With Zapier, the IsOn24 connects to over 5000+ apps.
Want your phone calls to be automatically logged into your CRM?
Or, wish that your Google calendar automatically receives phone appointments?

Or, you may wish to send text messages from a spreadsheet?
You can do all that and much more via our Zapier integration.
More info here.


IsOn24 app
How do I get the IsOn24 app?

Is the IsOn24 app available on smartphones and tablets?
Yes. The IsOn24 app is available on virtually every device connected to the internet. You can access it from any smartphone, tablet, or computer.
To access the app, open the browser, and visit https://ison24.com/login.
We highly recommend you create a bookmark or an icon on your device's home screen to easily access the app in the future.
How would I know if a call needs my attention?
The IsOn24 is an AI voice assistant working for you. If and when you need to pay attention to some customer call or online request, the IsOn24 will alert you with a text message and an email.
Each alert will include a direct link to the specific customer request that requires your attention.